About TrimCheck
TrimCheck uses AI-Powered technology to help consumers discover & compare barbers near them based on their preferences. Our mission is to make the world of barbering more meritocratic.
21
Countries
410
Cities
68,000+
Barbers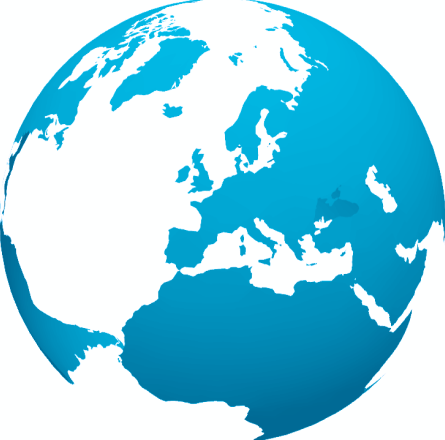 Careers at TrimCheck

A* colleagues
At TrimCheck you'll always be working alongside best in-class talent. Our relentlessly selective approach towards hiring ensures that your surrounded by the right people to maximise the probability that your on the leading edge of your domain. .

Work Remotely
Since we're 100% remote and have team members across all timezones, its more than likely that we'll be able to accommodate for your preferred & most productive working hours.
Worth mentioning that, while we are remote, it is an absolute concrete requirement that your workstation at home is completely isolated and distraction-free for the duration of your working hours.

High impact opportunities
It's worth noting that if a perfectly balanced work-life split is a priority consideration on your job hunt, then TrimCheck may not be the ideal fit for you.
If, on the other hand you want to be surrounded by leading edge talent that prioritises their passion then you are in the right place! We're looking for obsessives that are compulsively committed towards solving the challenges that we're faced with in making the world of barbering more meritocratic.
Our hyper lean & focused approach towards hiring means that your contributions at TrimCheck will almost always have direct high impact on the shape which we evolve to during the course of your career at TrimCheck.
Open jobs
Real-time Barbering Industry Global Insights
Join our newsletter community and receive real-time industry insights, informative articles, tips and studies to ensure that your up to date with the latest information related to barbering. Just pure value, no spam!
GDPR
At TrimCheck, accessible from www.trimcheck.com, one of our main priorities is the privacy of our visitors. This GDPR statement contains types of information that is collected and recorded by www.trimcheck.com and how we use it.
TrimCheck will retain personal information only for as long as is necessary for the purposes set out in this statement. We will retain and use your information to the extent necessary to comply with our legal obligations, resolve disputes, and enforce our policies.
If you are a resident of the European Economic Area (EEA), you have certain data protection rights. If you wish to be informed what Personal Information we hold about you and if you want it to be removed from our systems, please contact us.
In certain circumstances, you have the following data protection rights:
The right to access, update or to delete the information we have on you.
The right of rectification.
The right to object
The right of restriction.
The right to data portability
The right to withdraw consent
Log Files
TrimCheck follows a standard procedure of using log files. These files log visitors when they visit websites. All hosting companies do this and a part of hosting services' analytics. The information collected by log files include internet protocol (IP) addresses, browser type, Internet Service Provider (ISP), date and time stamp, referring/exit pages, and possibly the number of clicks. These are not linked to any information that is personally identifiable. The purpose of the information is for analyzing trends, administering the site, tracking users' movement on the website, and gathering demographic information.
Cookies and Web Beacons
Like any other website, www.trimcheck.com uses 'cookies'. These cookies are used to store information including visitors' preferences, and the pages on the website that the visitor accessed or visited. The information is used to optimize the users' experience by customising our web page content based on visitors' browser type and/or other information.
CCPA
At TrimCheck, the ethical use of customers' data is one of our main organizational and cultural pillars. We earned and continue to earn the trust of our customers who are confident in the secure and respectful way we handle their data.
We invest significant efforts in ensuring that our services and practices comply with data protection and privacy laws and regulations that apply to us, including without limitation, the California Consumer Privacy Act of 2018 (CCPA) – which became in effect as of Jun 02, 2022.
This notice was created to provide you with information about TrimCheck's compliance status and efforts concerning the CCPA, as we continue to follow the legislative and regulatory developments coming from the State of California, other US states, and from all around the world.
TrimCheck is dedicated to complying with the requirements of the CCPA, in light of similar regulations worldwide (such as the GDPR) and evolving industry standards – to ensure that our customers may continue using Contentsquare products and services without any interruption or concern.
By Contract – identifying TrimCheck's role as a "Data Provider" under the CCPA, similar to the "Data Processor" under the GDPR, where we process personal information solely on behalf of our customer (the "Business" / "Data Controller" in such cases).
"Look Back" – Providing technical and organizational measures for complying with the so-called "look back" requirement to ensure that, covering the preceding 12-month period (until 1.1.2021), consumers are able to access their personal information.
Consumer Rights – Providing technical and organizational measures for sufficiently exercising any available consumer rights (such as the right to disclosure, deletion and opt-out).
Security Controls – Committed to stringent data security, confidentiality and privacy. ISO27001 Certified.
Assisting in your compliance – Assisting our customers in their compliance efforts, including by providing processes, features and tools to help them quickly manage their data, identify and mask data types that are actionable under a CCPA, and respond to any consumer request.
We at TrimCheck are closely following any developments in the legislative and regulatory process surrounding the CCPA, as well as engaging in regular 'benchmarking' in light of emerging industry practices and standards.
If you have any further questions concerning TrimCheck's privacy program and our compliance with the CCPA, please feel free to visit our privacy policy or contact our Data Protection Officer & Privacy Team, at info@trimcheck.com
Accessibility
TrimCheck is committed to ensuring digital accessibility for people with disabilities. We are continually improving the user experience for everyone, and applying the relevant accessibility standards.
We're working towards the digital accessibility standards set out in the Web Content Accessibility Guidelines 2.1 (Level AA).
If you're experiencing any accessibility issues with our website or app, please contact us at info@trimcheck.com
Feedback
We welcome your feedback on the accessibility of TrimCheck. Please do let us know if you encounter accessibility barriers on TrimCheck!
E-mail: info@trimcheck.com
We try to respond to all feedback within 5 business days.
Powerful Booking Software for
Barbers.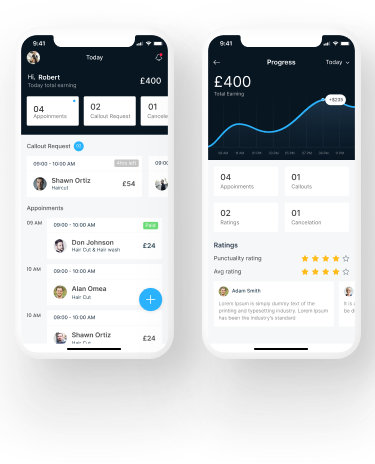 Our commitment:
Free forever.

No subscriptions. No commissions.

Set your own hours, services, prices, accepted payments methods and cancellation policies.

Get the software