The Talent Show Barber Battle – Brownsville, TX – August 2022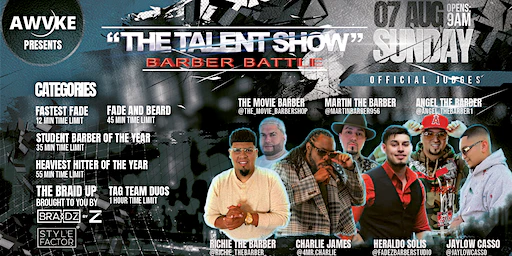 Ready for some raw talent barbering and energy-packed performances? The Talent Show Barber Battle is all set to come to Brownsville, Texas. An ideal platform for young barbers to come together to learn a thing or two about their industry and profession, ending it all off with a little friendly competition. 
Not only does it help them showcase their skills and gain recognition, but also gives them the perfect opportunity for business networking and capitalization.
Location: Brownsville, Texas
Real-time Barbering Industry Global Insights
Join our newsletter community and receive real-time industry insights, informative articles, tips and studies to ensure that your up to date with the latest information related to barbering. Just pure value, no spam!