APP FEATURES
All-in-one suite for independent mobile barbers
Tools built to improve your efficiency and maximise your online exposure.

Route Optimiser & Clustering
Group different areas into different days & let different customers get different timeslots based on their location

Personal booking website
Your own dedicated booking page showcasing your portfolio & reviews

App booking page
Your own verified booking page on our app. Great for customer retention!

Flexible payment methods
Mobile pay? Cash? Crypto? Your call.

TrimCheck boost
Dedicated marketing campaigns set up around your local areas for a competitive fee per customer.

Analytics & Business Stats
Gain insights on your performance and growth opportunities.

Customisable Subscription Program
Reward your most loyal customers by offering them customisable discounts in exchange for pre-committed advance bookings.

ROUTE OPTIMISER
Optimally arranged booking journeys
Show different customers different booking slots based on your most efficient route & their location.
Minimal travel time in between bookings
Back-to-back chained bookings
More revenue per hour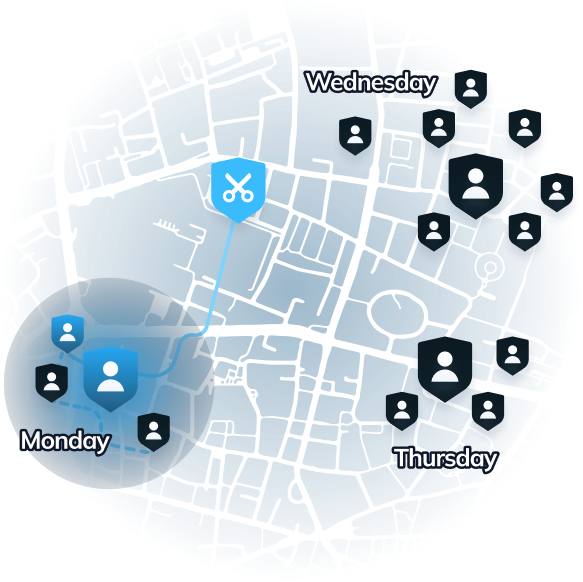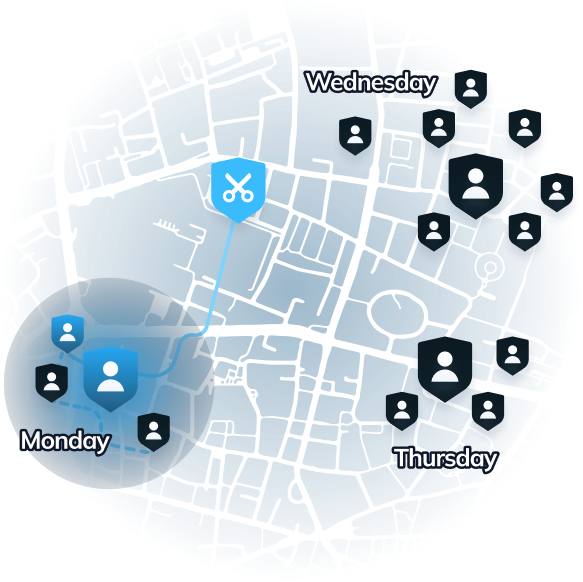 PERSONAL BOOKING WEBSITE
Verified online portfolio and booking page
Digital presence is key in today's world. There's no better way for mobile barbers to achieve that than to have a TrimCheck booking page.
Your own booking website
Showcase your portfolio & reveiws
Sync social media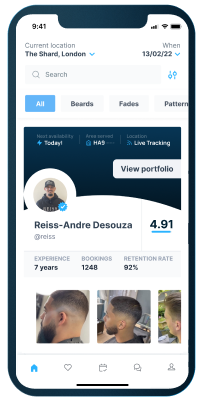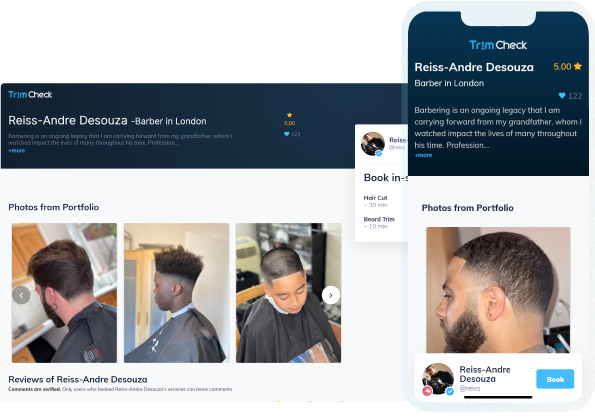 APP BOOKING PAGE
Your own verified profile on our booking app
2 apps; 1 for you, 1 for your customers. Your app includes all the features needed to manage your mobile bookings, communicate with customers & plan your booking schedule.
Manage your profile & schedule
Manage your bookings
Track profile analytics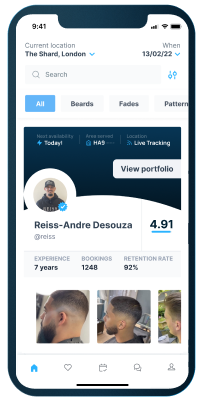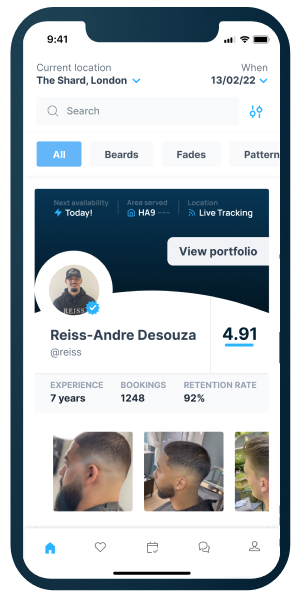 MULTIPLE PAYMENT METHODS
Cash and/or mobile pay
Choose whichever payment methods you prefer, or choose to accept both & let your customer decide!
Set your own payment methods
Same day payouts for mobile pay
Customisable no-show fees for mobile pay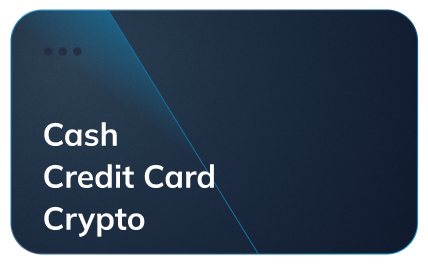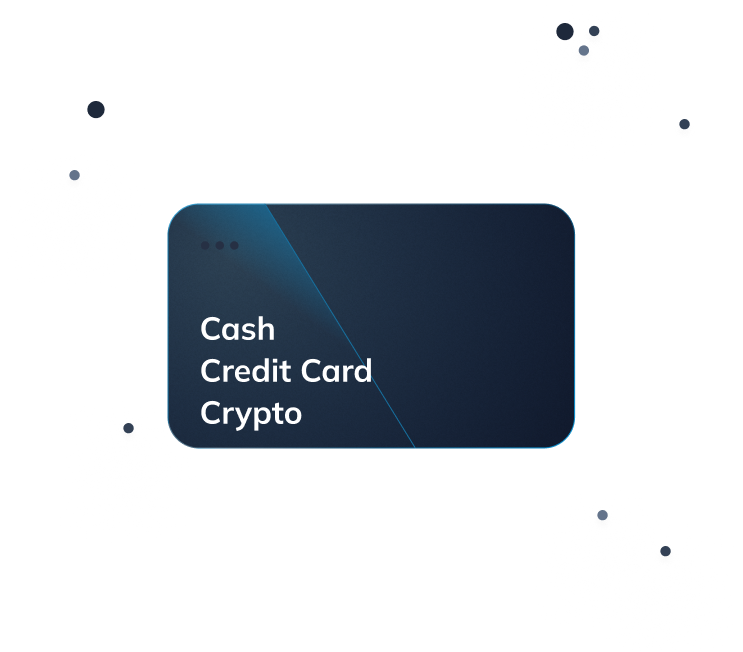 TRIMCHECK BOOST
Dedicated marketing campaigns
For a variable fee per customer, we'll promote you around your local area through google & FB ads. Fee depends on your area.
Dedicated Google ads
Dedicated Instagram ads
Competitve fee per lead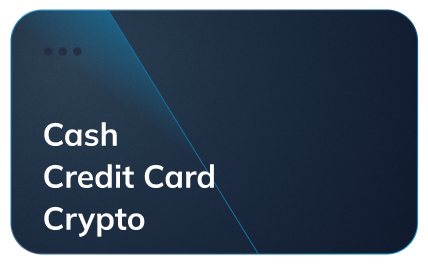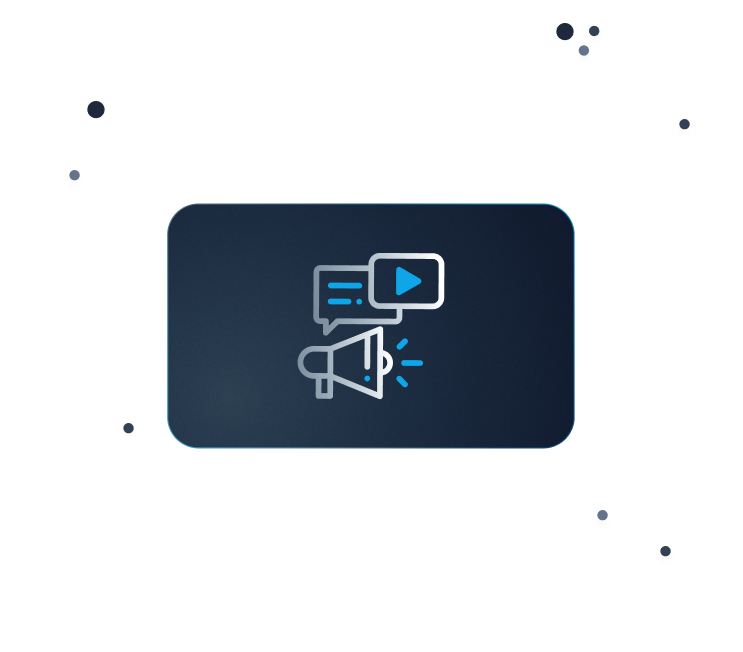 ANALYTICS & BUSINESS STATS
Gain valuable insights on your performance
Our analytic tools could help you disocver opportunuties to increase revenue
Profile conversion rate
Revenue breakdown
Business stats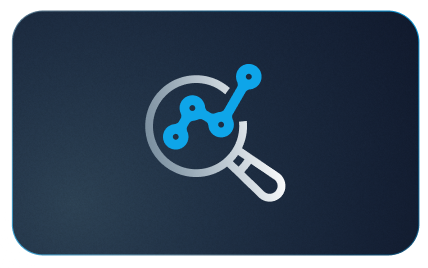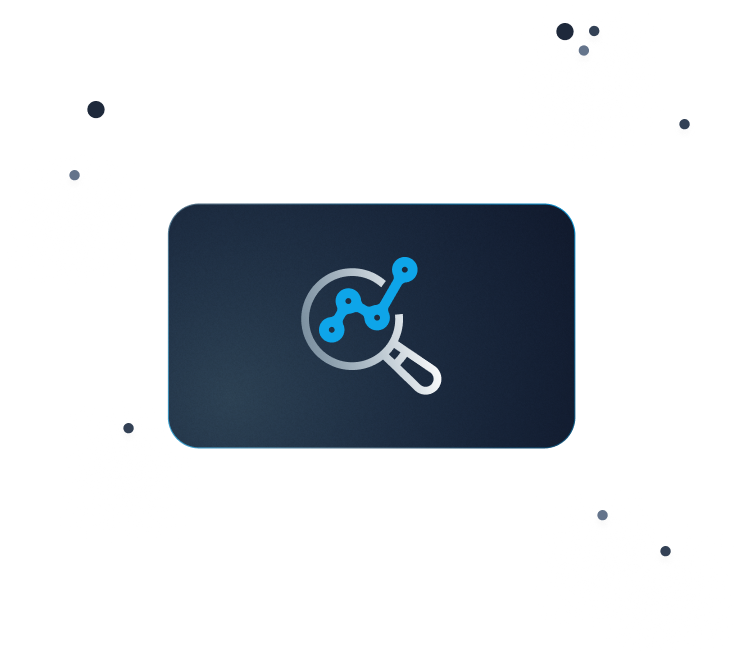 CUSTOMISABLE SUBSCRIPTIONS
Personalised subscription programs
Retain your custom base by offering subscriptions, allow customers to preschedule their bookings well in-advance!
Set your own subscription terms
Set your own discount terms
Accept recurring bookings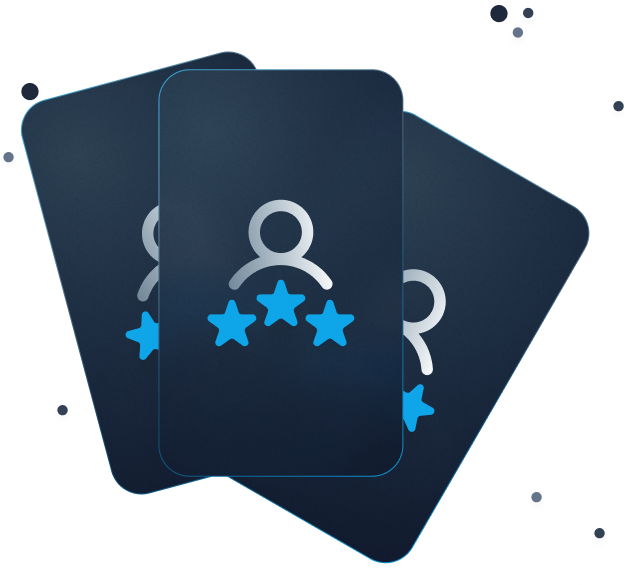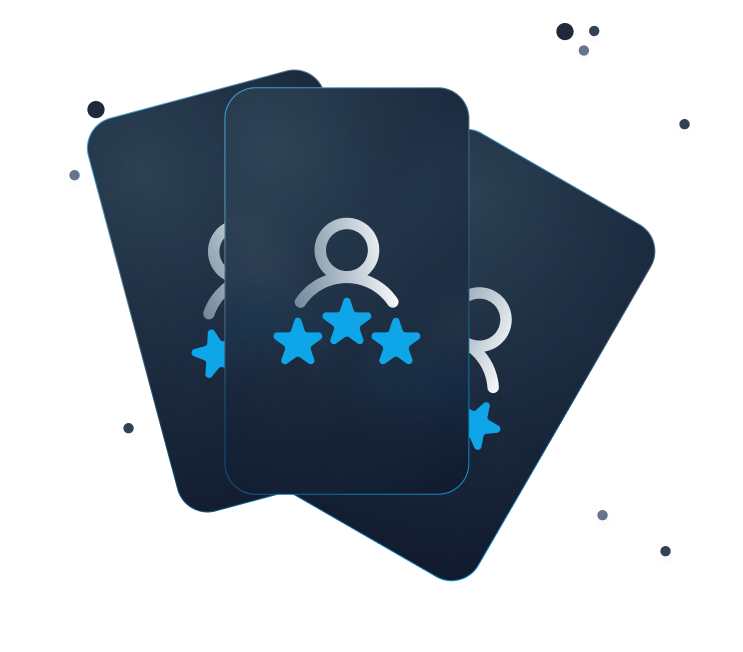 top 3 on google
Get your profile rank on the first page of Google
We'll make sure your TrimCheck booking profile ranks top 3 for local google searches such as "Mobile barbers near me" made in your local area.
Increased visibility = more clients
Location-based scheduling
Exclusivity for each location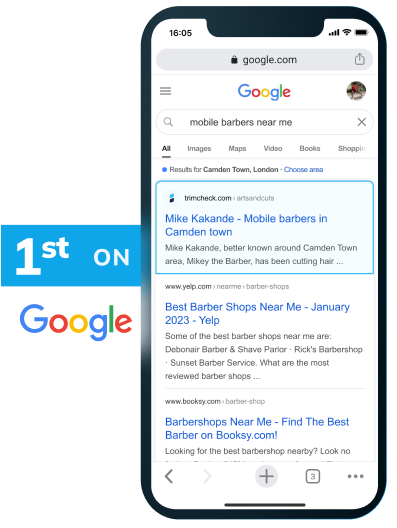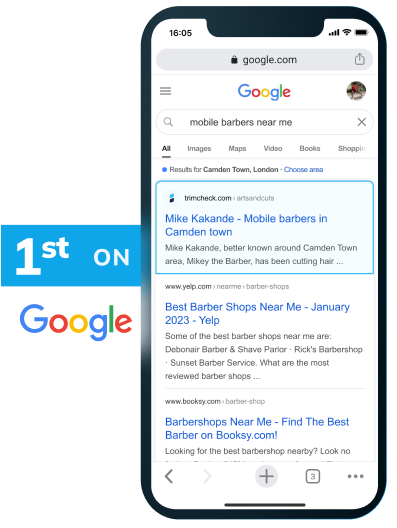 The hidden cost of barber booking apps
Don't be fooled by low sticker prices. All these booking apps have tonnes of fees that you only discover once its too late.
To make a fair comparison, in the table below we compare the same number of bookings completed via each booking marketplace. We used a consistent average service price and also excluded any payment processing fees for card payments which are charged almost equally by all of the bookings app at 2.27%.
Basic
Booking system
for in-shop barbers & Mobile barbers
Direct web booking profile
App booking profile
Marketplace listing
10 monthly cash bookings
Free migration from other booking platforms
Premium
All of free tier
Unlimited cash bookings
0% commission
on marketplace bookings
Try for free
Your 1st 10 bookings will be for free.
No credit card required.
your questions answered
Frequently asked questions
How do I market myself as a mobile barber & get new clients?

As a mobile barber, you can't count on receiving footfall traffic as you don't have a physical location where you can pick up on organic passerby traffic. This is not a problem per se, as we are now in the digital age. But you do need to ensure your online presence is strong and positioned well, so you can build a large online following quickly.

The key is to make yourself discoverable by the right audiences & ensure they can find your work in it's best light.

The most reliable methods to do this are:

1: Create a TrimCheck booking profile.

To rank organically on google – similar to how you probably clicked on this answer through google, you want to position yourself so that people searching for 'mobile barbers near me' around your local area are directed to your online booking page.

You can do this by creating an online booking page on TrimCheck and showcasing all your portfolio pictures there. We will automatically optimise your page for you so you can rank well around your local area.

The objective is to get your booking page to rank for searches such as 'home barbers near me' within a 2km radius from your home location.

2: Share your work on Instagram using the right hashtags & locations.

Many consumers do check instagram hashtags such as '#'city'barbers when looking for a new barber in their city. Check your city's corresponding hashtag to see if it is low competition, in which case you have a good chance of ranking for it. Make sure you have a separate instagram for work only, and showcase all your best pictures there. Get your existing consumers to share your work on their story so you can get a little boost to start.

Once you start accumulating exposure, its key to have a clear call-to-action, to get them to book, by placing your TrimCheck booking link on your bio.

3. Try running local Google ads.

Depending on your local competition, it might also be a feasible option to run local google to target inbound searches related to your services such as 'mobile barber near me' for a suitable radius.

Once you get the exposure you need, the key is to provide a streamlined booking experience. So that customers can take action if they like your work.

You could also consider setting up a 1st time offer on TrimCheck. We don't always recommend doing this but if you are confident in your trims, it can be a great way to incentivise people to switch from their current barber once and try out your service.

Once you get a consistent stream of new customers, the next area of focus should be on how to retain those customers. More on this in the next question's answer.